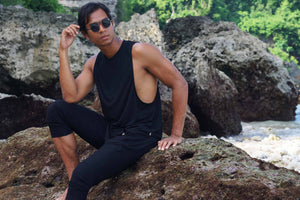 Our Mens Collection is Live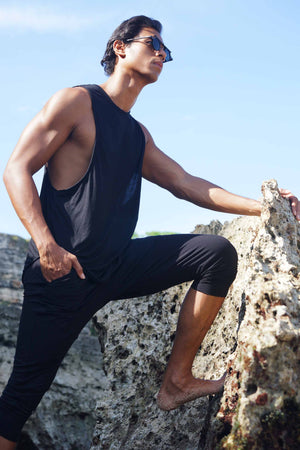 We create luxury clothing with the highest respect for humans and nature
ALWAYS DO BOTH
YOU SHOULD NEVER HAVE TO SACRIFICE STYLE FOR COMFORT & WE WILL NEVER SACRIFICE THE PLANET FOR FASHION
Ekoluxe is an eco friendly loungewear brand that provides men and women the whole package: luxury, comfort, sustainability and last but certainly not least style. Our mantra of always do both represents our ability to make a piece of luxury clothing without causing harm to the planet or the people who call it home. It also refers to the versatility of our collection. We design street chic loungewear in timeless silhouettes that outlast trends and seasons.
We're not reinventing the wheel, we're just making it rotate to a more sustainable rhythm. Ethics and sustainability are at the center of everything we do & we are committed to being 100% carbon neutral, which means we invest in programs that replace the resources we spend. This is an evolving practice, goal, and defining quality about what makes us who we are.
comfortable af
Designed to feel like nothing, so you can do anything
like traveling, working from home, or making trips from the couch to the kitchen and back.
SHOP OUR NEW COLLECTION
EARTH CONSCIOUS - CARBON NEUTRAL - ETHICALLY MADE
MAKE A LASTING IMPRESSION WITH YOUR LOOKS, NOT YOUR CARBON FOOTPRINT
Ekoluxe
We are Ekoluxe, what some call the best sustainable clothing brand when it comes to sustainable fashion. Never sacrifice style for comfort in our street chic luxury loungewear. Sustainable loungewear is important to us that's why we use natural fabrics like Ecovero, bamboo & Tencel™ and recycled, zero waste fabrics like ECONYL®. By using beautiful and soft sustainable fabrics, we create eco friendly, ethically made sustainable clothing for men and women that suits your minimalist capsule wardrobe and fits your active lifestyle. Our luxury loungewear is perfect for the work from home yogi to postpartum new mom. We make high quality, cute comfy pieces that offer versatility and functionality in inclusive sizing including plus size. For example our alternative style hoodie jumpsuits are great for breastfeeding or as resort wear. We take climate change and our environment seriously that's why our sustainable fashion brand is 100% carbon neutral, vegan, and 1% For The Planet® Members.